Crimped wire mesh is widely used in mining, quarrying, aggregate processing, asphalt plants, construction, cement manufacturing, fertiliser and chemical industries that requires strength and large-hole filtering and screening. The
heavy duty crimped wire mesh can be used as vibrating screen in the mining, coal, quarrying, stone crusher, trommel, construction industries that requiring strength and rigidity for sizing, sorting and filtering heavy or large
materials.
Crimped wire mesh can also used in food industry, architectural and industrial design applications. The light crimped woven wire mesh can be used as BBQ grill roast mesh, railing infill panels, handrail panel inserts,
architectural grilles, fences and enclosures etc.
Types of Crimped Wire Mesh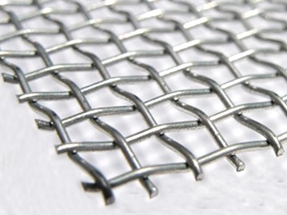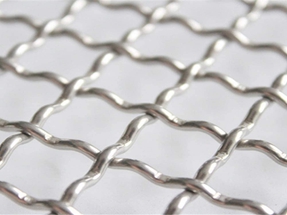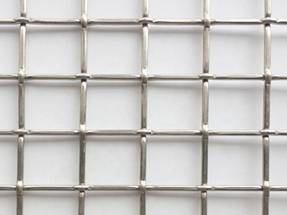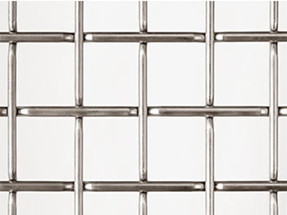 Plain Crimped / Double Crimp Wire Mesh
Intermediate Crimped Wire Mesh
Lock Crimped Wire Mesh
Flat Top Crimped Wire Mesh
Features of Crimped Wire Mesh
Materials for Crimped Wire Mesh
Brass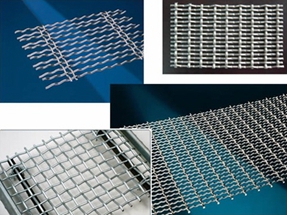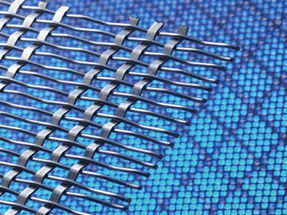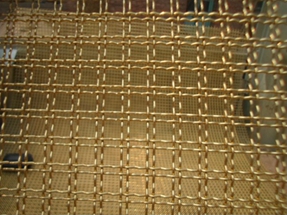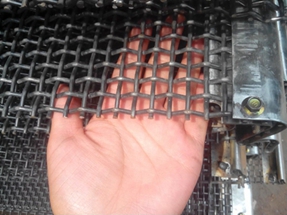 Woven Wire Screen, Vibrating Screen Mesh, Quarry and Mining Screen, Quarry Screen Mesh, Stone Crusher Wire Mesh, Heavy Duty High Carbon Steel Screens, Woven Wire Screen Mesh, Crushing and Screening Wear Parts
We manufacture and supply hooked, rawedge or rolled woven wire screens with different sizes, patterns and apertures. Our screen mesh has good screening, strength and also wear. Woven wire vibrating screen mesh is the most
popular screening media on the market with its high quality and competitive cost.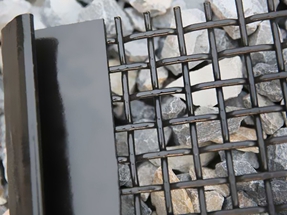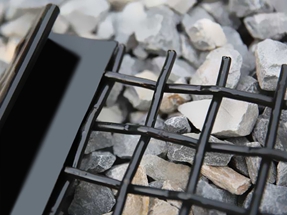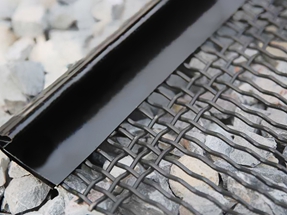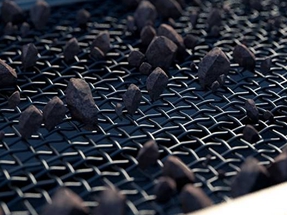 Crimped Woven Wire Mesh in Architectural Railings, Fences, Enclosures
Crimped wire mesh is also the perfect choice for railing infill panels, fences and enclosures, it offers visibility, strength, durability, safety, and aesthetic potential.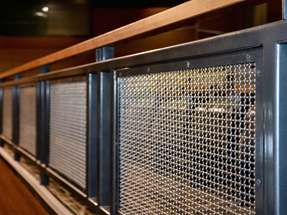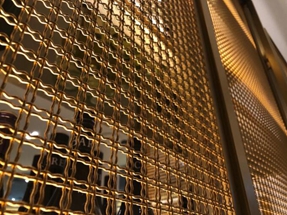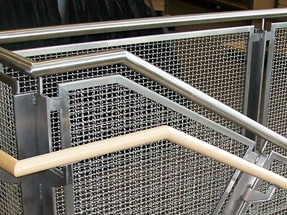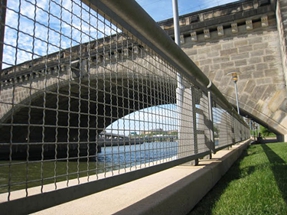 BBQ Grill Roast Mesh, Barbecue Grill Mesh, Disposable Barbecue Grill Mesh, Reusable Barbecue Grill Mesh, Roast Rack, Barbecue Grate
Barbecue grill mesh is made of stainless steel wire, galvanized carbon steel wire, brass wire, copper wire with variety of shapes, such as round, square, rectangle. The features of barbecue grill mesh are corrosion and rust resistance,
durability and environmental friendly. Barbecue grill mesh is not only a part of our kitchen, but also widely used in the camping, travel, restaurants and other places for baking and roasting fish, vegetables, meat, seafood and other
delicious food.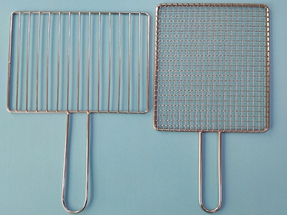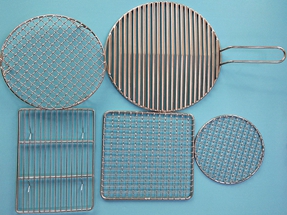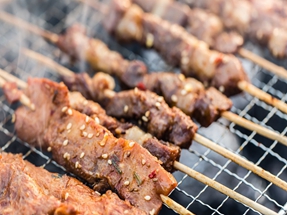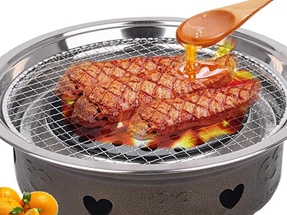 Crimped Wire Mesh, Woven Wire Screen, Vibrating Screen's specification
Aperture
(mm)
Light Duty
Medium
Heavy Duty
wire dia(mm)
open area%
wire dia(mm)
open area%
wire dia(mm)
open area%

125

10

86

12.5

83

112

10

84

12.5

81

100

10

83

12.5

79

90

10

81

12.5

77

80

10

79

12.5

75

71

10

77

12.5

72

63

8

79

10

74

12.5

70

56

8

77

10

72

12.5

67

50

6.5

79

8

74

10

69

45

6.5

77

8

72

10

67

40

6.5

75

8

69

10

64

36

5.0

77

6.5

72

8

67

32

5.0

75

6.5

70

8

64

28

5.0

72

6.5

67

8

60

25

5.0

69

6.5

64

8

57

22

4.0

72

5.0

66

6.3

60

20

4.0

69

5.0

64

6.3

58

18

4.0

67

5.0

61

6.3

55

16

3.0

70

4.0

64

5

58

14

3.0

67

4.0

60

5

54

13

3.0

65

4.0

58

5

52

11

2.5

67

3.0

61

4

54

10

2.5

64

3.0

58

4

51

9

2.0

61

3.0

61

4.0

48

8

2.0

64

2.5

58

3.0

51

7

2.0

61

2.5

55

3.0

48

6

2.0

56

2.5

50

3.0

43

5

2.0

54

2.5

44

3.0

38

4.5

1.8

51

2.2

45

2.5

41

4

1.6

51

2.0

44

2.2

41

3

1.2

50

1.5

40

2.0

38

2.0

0.8

50

1.2

41

1.5

40