Wedge Wire Screen
Wedge wire screen, also known as wedge wire wrapped screen, profile wire screen, V-wire screen, Tri-wire screen. Wedge wire screen for liquid solid separation are often used in a broad range of industries, include water treatment, mining and metals, oil, gas, pulp, paper, food, beverage, chemical, pharmaceutical and many other industries. Wedge wire screens are manufactured by welding V-shaped wire on various sizes and shapes of support rods. JRD provides wedge wire screen in various forms, such as cylinders, pipes, tubes, flat or curved panels, cones, baskets and custom-made screens. We are always dedicated to providing cost effective and quality wedge wire screen to meet your needs.
Applications for wedge wire screen
Sizing, straining and filtering
Types of wedge wire screen
Wedge wire screen panels, flat wedge wire panels, flat wedge wire screens.
Wedge wire sieve bend screens, curved wedge wire screens, curved sieve bends.
Wedge wire slot tubes, wedge wire screen cylinders, cylindrical wedge wire screens.
Wedge wire trommel screen, rotary wedge wire screen, rotary drum screens.
Wedge wire screen baskets, wedge wire centrifuge baskets, conical centrifuge baskets.
Wedge wire screen support grids, wedge wire support grids screens.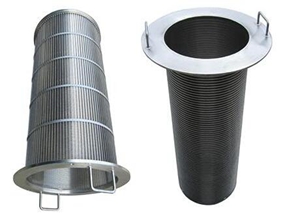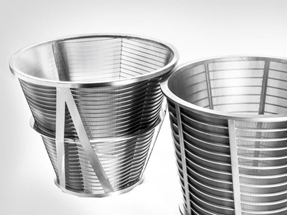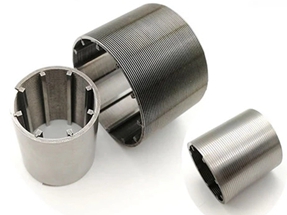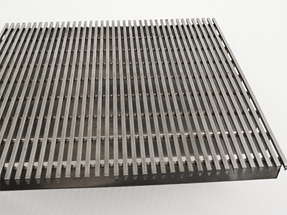 wedge wire screen basket
conical wedge wire screen wedge wire screen flat wedge wire screen
Our wedge wire screens are very popular in a wide range of industrial areas:
Water Treatment and Processing
Water exploitation, surface water intake and abyssal wells.
Ground water development, water wells.
JRD manufactures a broad variety of wedge wire screen, wedge wire well screens, water well screens and water bore screens with different materials (stainless steel 304, 304L, 316, 316L, Monel, Titanium, etc) for the water and waste water treatment industry.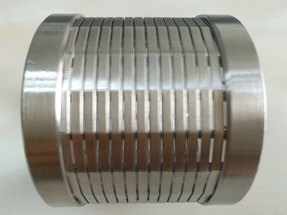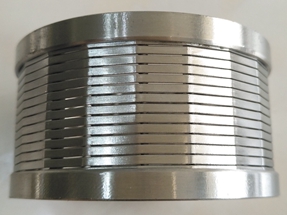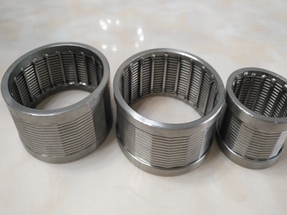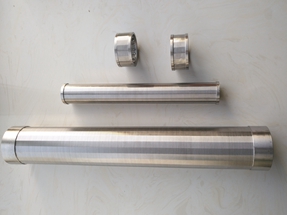 wedge wire screen wedge wire well screen water well screen water bore screen
Oil, Gas and Petrochemical Industry
Liquid solid separation, gas solid separation.
Mining and Mineral Processing
mineral sizing, cleaning, and dewatering
Coal dewatering, dehydration, dehumidification
Preliminary and final classification of coal
Copper ore, iron ore, gold, sand and gravel, phosphate, bauxite, etc.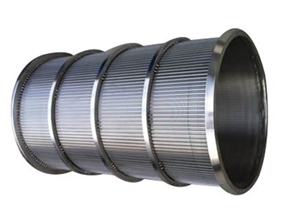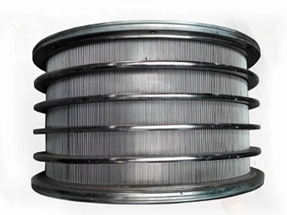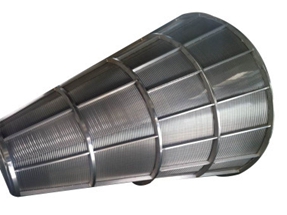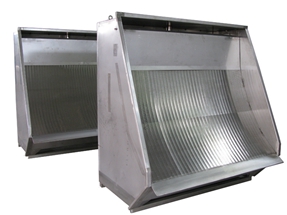 rotary wedge wire screen rotary drum wedge wire screen
centrifuge wedge wire screen arc wedge wire screen
Food and Beverage Processing
Filtration and separation
Pulp screening and fractionation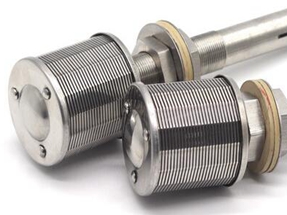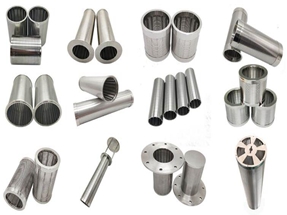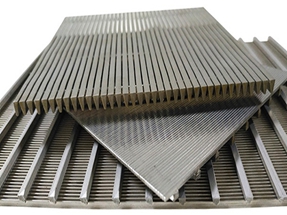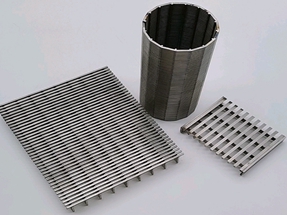 wedge wire nozzle wedge wire screen flat wedge wire screen Johnson screen
Advantages of wedge wire screens
Lower capital cost and maintenance
JRD wedge wire screens are known for great strength, long service life and a very high level of adaptability for high-efficiency liquid solid separation. Whatever industry you are in, you've probably used wedge wire screens product, if you have any needs and demands, please contact and discuss with us, we can provide screens that will meet your requirements, and help you achieve maximum efficiency and effectiveness.

For more information of wedge wire screen, water well screen, wedge wire basket, welcome to

info@steelmeshfilter.com