JRD manufacture and stock an extensive range of welded wire mesh. Our welded wire mesh are available in galvanized mild steel and grade 304/316 stainless steel with either square or rectangle aperture. Welded wire mesh can be used for construction and plaster application, casting concrete building floor. Welded wire mesh can also used for reinforcing underground and tunnel wall in the mining industry. Welded mesh also has many agricultural and horticultural applications including for garden fencing, perimeter fencing, security fences, rural mesh, plant nursery, guards for trees and plants; animal and pet enclosures, dog fencing, chicken runs, rabbit hutches, bird aviary mesh, vermin & rodent mesh, bird proofing mesh; fencing for farms and livestock. Welded mesh are also suitable for many other applications, such as for machinery guards, ventilator guards, safety guards, building & factory fencing.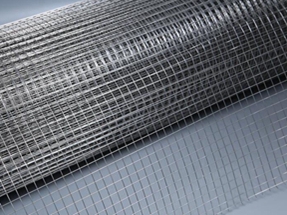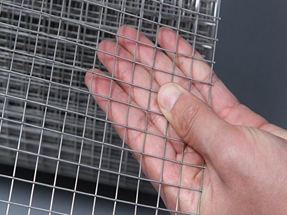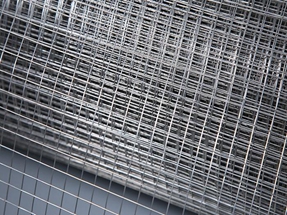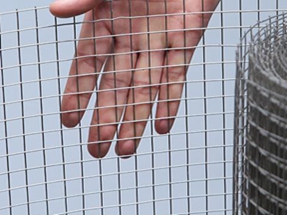 Welded Wire Mesh 1/2" Welded Wire Mesh SS Welded Wire Mesh Welded Wire Mesh in Rolls
Galvanized welded wire mesh
Electro galvanized welded wire mesh
Electro galvanized before welded (GBW)
Electro galvanized after welded (GAW)
Hot-dip galvanized welded wire mesh
Hot-dip galvanized before welded
Hot-dip galvanized after welded
Stainless steel welded wire mesh
PVC coated welded wire mesh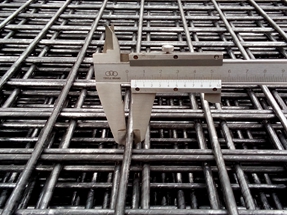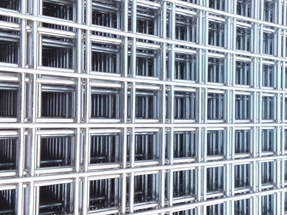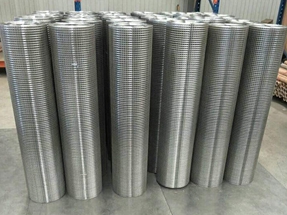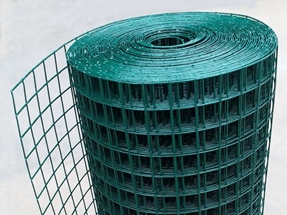 Welded Panel Galvanized Welded Panel Stainless Steel Welded Wire Mesh PVC Coated Welded Wire Mesh
Our welded wire mesh is available in many mesh hole sizes:
1/4" x 1/4" (1/4 inch, 6mm x 6mm)
1/2" x
1/2"
(
1/2
inch, 12.7mm x 12.7mm)
3/4"
x 3
/4"
( 3
/4
inch, 19mm x 19mm)
1"
x
1/2"
(
1 inch
x
1/2 inch
, 25mm x 12.7mm)
1" x 1" (1 inch, 25mm x 25mm)
2" x 2" (2 inch, 50mm x 50mm)
Strong, durable and long-lasting

Application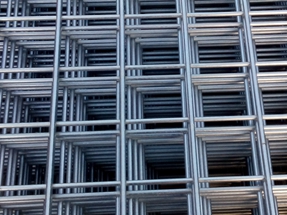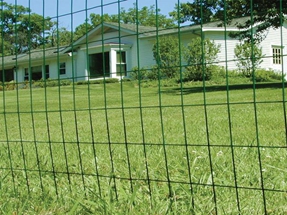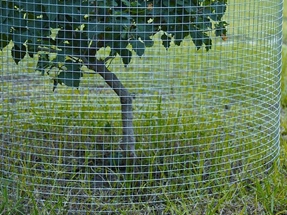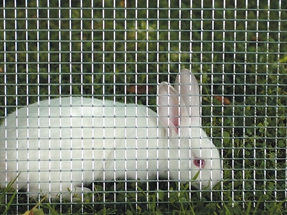 G
alvanized Wire Mesh Welded Wire Mesh Fencing Welded Wire Mesh for Guard Welded Wire Mesh for Cage
Specification of Welded Wire Mesh

Opening

Wire Diameter

In inch

In metric unit(mm)

1/4" x 1/4"

6.4mm x 6.4mm

0.2-1.4mm

3/8" x 3/8"

10.6mm x 10.6mm

0.2-2.0mm

1/2" x 1/2"

12.7mm x 12.7mm

0.2-2.0mm

5/8" x 5/8"

16mm x 16mm

0.2-2.5mm

3/4" x 3/4"

19.1mm x 19.1mm

0.2-3.0mm

1" x 1/2"

25.4mm x 12.7mm

1.5-3.5mm

1-1/2" x 1-1/2"

38mm x 38mm

1.5-5.0mm

1" x 2"

25.4mm x 50.8mm

1.5-8.0mm

2" x 2"

50.8mm x 50.8mm

1.5-8.0mm

 Technical Note:

  1. Standard roll length: 15m, 30m; width: 0.2m, 0.5m, 1m, 1.22m, 1.52m

  2. Special sizes available at request

  3. Packing: in waterproof paper in rolls. Custom packing available at request